We live in a time of accelerated change. Our technology, politics, environment, and culture are evolving faster than ever before. The way we share information and perspectives must evolve to meet our collective challenges. DIALOG will explore these themes with visuals and engaging discussions between our host and featured guests.
The producers bring their unique backgrounds and distinctive followings to DIALOG, attracting a dynamic crowd of entertainment VIPs, environmentalists, philanthropists, influencers, and politicians all under one roof – thoughtfully curating a one-of-a-kind event experience. The audience is a part of the show – when the curtain falls, the dialog expands in a room filled with vibrant guests and unmistakable energy.
The series is produced by Damien Gillis and Joel Weinmaster, bringing together two worlds. Damien was the co-director and co-producer of the award-winning documentary Fractured Land. Now, he is the producer and co-director of the short film Shadow Trap, which focuses on the legendary Indigenous businessman-turned-outlaw Simon Gunanoot. Joel is a producer of the Golden Owl Hospitality Awards, a stage show in its 16th year, as well as the creator of Clubvibes and the social app Onelight.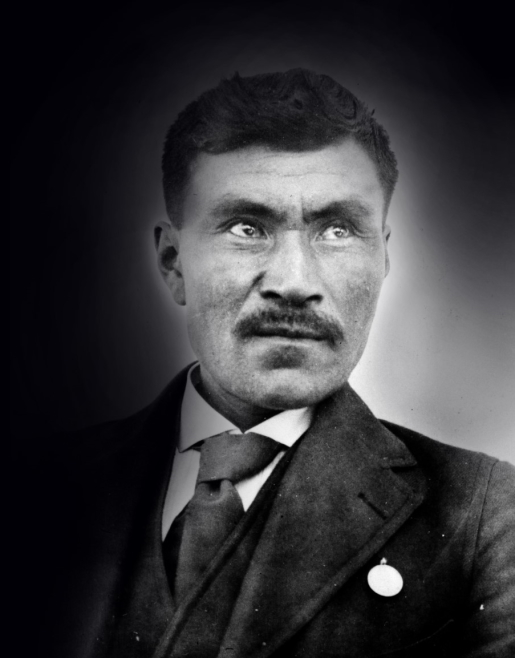 Simon Gunanoot. c. 1930
Courtesy of Royal BC Museum Archives
Simon Gunanoot. c. 1930. Courtesy of Royal BC Museum Archives.
This April, DIALOG will be featuring the short film Shadow Trap, an introduction to the story of the successful Indigenous businessman Simon Gunanoot. Accused of murdering two white men in 1906, Gunanoot would go on the run for what would become the longest manhunt in Canadian history. This story has much to offer Canadians today as we grapple with issues of colonialism and reconciliation. Following the film, there will be an on-stage dialog featuring Simon's descendants, the captivating northern storytellers Gilbert Johnson and Harvey Gunanoot.
EVENT DETAILS
Hollywood Theatre
3123 West Broadway (map)
Date TBA
RUN OF SHOW
6:00 PM Cocktail Event
8:00 PM Shadow Trap Film
8:30 PM DIALOG with Damien Gillis + Guests
9:30 PM Music By Shadow Trap Composer
10:30 PM Shadow Trap Film (2nd showing)
11:00 PM After Party
1:00 AM Curtain